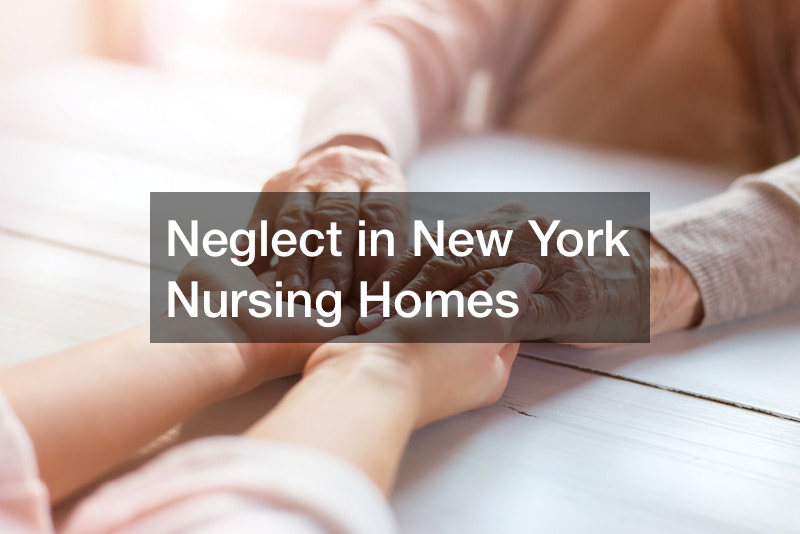 Neglect in New York Nursing Homes
Neglect in New York Nursing Homes
Disclaimer: The website may collect compensation for links, mentions and/or videos that are placed in the content.
Disclosure: All content is intended for general information purposes only. We are not professionals in any specialized field. Please consult an expert before making any decisions involving your health, finances, or general well being.
According to the National Center on Elder Abuse, there are 3 million Americans that live in assisted living centers or nursing homes. It is estimated that 29 percent of them are abused or neglected. In New York, the data is very similar.
Governor Cuomo of New York has issued multiple statements on neglect and abuse in New York nursing homes, and there has even been legislative reform on the matter.
Unfortunately, too often, these situations go unreported, and tragedy is the result. If you have a loved one enduring this crisis, there is help available. Read this guide to learn more about what neglect in New York nursing homes looks.
Why Does it Happen?
There are a number of reasons that neglect and abuse in nursing homes happens. Understaffing is a common cause cited for the problem. When the homes are understaffed, existing staff become overwhelmed and stressed and neglect can occur. In some cases, the staff simply aren't good people that think the elderly don't understand they are being abused, and so they don't pay attention to their behaviors.
Another common cause of the problem is that in some cases there are underlying financial motivations that can lead to neglect or abuse. Many facilities are funded through Medicare and Medicaid. This may lead to a shortage in funding and shortage in staffing.
At the same time, facilities receive funding based on the level of illness and needs of the patient. The sicker they are, the more money the facility gets reimbursed from Medicare and Medicaid. As a result, many homes keep their facilities booked beyond capacity with patients, while being understaffed, and facilities today aren't always honest about that when they report their own data.
Unfortunately, New York does not have a minimum staffing requirement or staff to patient ratio. It is one of 10 states in the country that do not have this requirement.
What is Nursing Home Negligence?
Nursing home negligence is a form of senior abuse where residents and patients are neglected and abused to the point of severe injury and sometimes even death. This kind of neglect can be emotional, physical, and sometimes even outright assault. Nursing home negligence or abuse of any kind in New York is illegal.
The residents that are at the most risk are those with a disability or dementia. However, if abuse exists anywhere in a nursing home, all residents are at risk.
There are a number of signs of neglect in nursing homes. They often begin to appear long before a tragedy occurs. They include bedsores, falls that happen more often than seems in the normal range, frequent injuries such as bruises or sprains, burns, medication problems such as an overdose or error, weight loss, weight gain, dental issues, and slow healing of wounds. You may also wonder about the conditions of their living arrangements, and whether or not they seem sanitary.
Those might be the signs that you would see in their physical environment and health, however, you may also notice some personality changes. This happens when someone has been victimized. They may be more fearful than usual, and cry more often than is expected, or seems normal. They will have complaints about their treatment at home, they will appear withdrawn to people and stop communicating with those they normally love.
In the worst case scenario, untimely death may occur. Personal injury and estate lawyers are involved in a lot of nursing home neglect cases in New York. At the same time, staff in nursing homes experience more risks on the job than in many other professions, and workers compensation lawyers are also always eyeing neglect cases frequently.
Physical abuse is not the only kind of nursing home neglect. Another very common form of neglect is financial abuse.
Financial Abuse
Financial abuse is a common form of neglect and abuse, and is often a motivation for nursing home neglect in New York. At the same time, it's also a form of control of the victims and is considered by many experts the most common form of abuse.
Many people that are causing abuse think that financial abuse is an easy thing to get away with. This is what makes financial abuse so common, as it is not as obvious as bruises and bed sores that have been unattended. There are a number of different kinds of financial abuse, and they entail fraud, theft, and even identity theft.
In a lot of cases, the abuser will make financial decisions on behalf of the patient without getting informed consent. They will do this to enrich themselves at the expense of others. It's not uncommon to see forgeries or financial pressure that lead to a senior's financial ruin. Too often, they find out when it is too late to do something about it.
Seniors in nursing homes that are victims of this financial abuse could see bankruptcy long after the abuse occurs. A victim seeking bankruptcy attorneys or a chapter 13 bankruptcy lawyer is too often a victim of financial abuse or neglect in a nursing home. It happens far more often than it should. If it is happening to you or a loved one, you are not alone. Talk to an elder care lawyer if you are worried about the financial situation of a loved one beginning to deteriorate without cause.
Nursing Home Lawsuits Happen in America
It is unfortunate that so much neglect happens to New York seniors, but it does, and thousands of elder care lawyers across the state can help. They will launch an investigation and a case on contingency, so that the family does not have to pay until compensation for the victim is received. Victims of nursing home neglect are wise to seek a personal injury attorney or trial attorneys who can help them to fight for their rights. Cases like this are happening all over the nation.
One nursing home in Texas alone filed for a chapter 11 bankruptcy after a slew of lawsuits resulted in settlements and payouts that were awards for serious and deadly nursing home abuse. There were approximately 160 lawsuits, which the nursing home labeled publicly as 'predatory.'
This tragedy occurred after at least one victim was awarded $28 million with the help of a personal injury attorney. In that case, the victim's injuries were hidden from the family and loved ones.
Elder Abuse is Criminal and Reportable in New York
Neglect in nursing homes in New York is criminal and reportable. The state has launched a number of reform bills in efforts to prevent it and stop it, but it continues. If you or a loved one has been the victim of elder abuse or senior care, there are agencies and organizations that can help you to fight for your rights. If you suspect it is happening, report the crime.
For health care workers, reporting elder abuse is mandatory. There is no legal requirement for family members to report abuse, however, you should as soon as you suspect it is happening. Report it within the facility first, and assess their response level. If you are not satisfied with the response, you can escalate your concerns to authorities such as Adult Protective Services (APS). There are units of this organization in every district. The New York State Justice Center for the Protection of People with Special Needs is also available to help.
The APS will review the concerns, and if they feel it is necessary they will conduct their own investigation. Be sure to document as much as you can about your concerns, and any evidence you may have of them, such as bank records or bed sores. APS will ultimately release their findings in a report, whether the concerns or founded or not.
It is possible for a criminal referral to occur after an APS referral. A common charge here is the Endangering the Welfare of a Vulnerable Elderly Person, which is a felony.
In addition to criminal referrals, APS will also work with the victim and their family to remedy the problem. They also try to find services or programs that can help the elderly heal from the abuse they have suffered. Programs or plans may be developed to help in the healing of physical abuse, sexual abuse, financial abuse, emotional trauma, or any form of exploitation of the victim.
APS does not just serve the elderly, they are able to help anyone over the age of 18, but they do understand the needs of nursing home residents well. Developing safety plans is another common initiative of APS.
After an APS investigation and report, the family may seek help from a visitation lawyer, or even a wrongful death attorney. In the case of wrongful death, you may also want to consider hiring an asset manager to conduct their own investigation on the financial forensics of the victim. An asset manager can also help in the event that there is no will.
Nursing Home Negligence Reform
The state of New York has fallen prey to nursing home neglect, and this has resulted in a number of nursing home negligence reform actions. Many advocates of elder abuse victims are seeking reform that will allow for the State to disincentivize poor care or abuse in nursing homes. That is because nursing home abuse is too often caused by financial motivation. A program that will disincentivize abuse may target the bottom line of the facilities, with the hope that this begins to end nursing home abuse.
The problem here is that the victims are already suffering from physical ailments and old age. A 95-year-old is going to have a difficult time testifying or even being deposed about their problems. Some predators guilty of nursing home neglect truly believe that because someone is near the end of life that their damages won't be that significant.
New York reform is coming into place that provides for more attorney fees and punitive damages to those victimizing the elderly. Today, provisions are being worked on that could ensure attorneys' fees are rendered to the victim if the judgment goes their way. The provision of attorney fees will open the court room doors for more victims and their families, and allow them to fight for their rights and fight against nursing home neglect.
Punitive damages can be sought when a victim's safety has been recklessly disregarded. When compensation in an award is limited due to no lost wages claims, punitive damages are frequently sought.
Nursing Home Neglect Cases in Court in New York
Nursing home neglect cases are often personal injury cases, and the process is similar to most personal injury cases. Most personal injury cases are settled on before the matter ever gets to trial. The potential outcomes of every nursing home neglect case is either a settlement in favor of the plaintiff, the victim, or the case is dismissed or ruled in the defendant's favor.
If the case is settled in the defendant's favor, the court may award the defendant costs, but the victim's lawyer will fight to make sure that doesn't happen. A personal injury lawyer is not going to take a case that looks like it could go that way. If you have a case of elder abuse, you are entitled to compensation and perhaps even punitive damages. It is very unlikely that you would ever have to go to trial, but if you did, a judge or a jury would hear your story.
Report Nursing Home Neglect in New York
Nursing home neglect in New York is a serious situation that is getting both national and statewide attention. It is also leading to countless lawsuits where millions are awarded to victims.
Sadly, too often the victims or their abuse is hidden or constructed in a way that it is invisible until it is too late. Financial abuse and emotional abuse leaves devastating and lifetime scars for the victim and their families.
If you or someone you love is in trouble in a nursing home in New York, help is available. Contact the APS and begin talking to elder care attorneys today to begin the process of fighting for their rights.